By Christa I. De La Cruz, Published on July 21, 2022 on Spot.ph
Our media friend from Spot.ph wrote an article featuring The Manila Hotel's General MacArthur's suite. According to the article, even hotels have great stories to tell, especially the country's oldest premier hotel: the century-old The Manila Hotel.
The Legendary MacArthur Suite of The Manila Hotel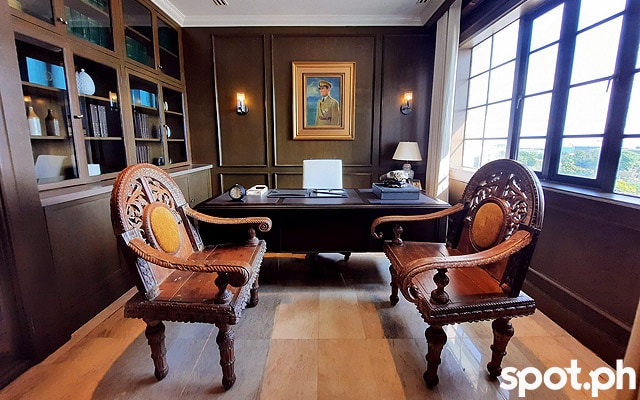 One of the many cool trivias about The Manila Hotel is that it was once the home of General Douglas MacArthur during his tenure as the Military Advisor to the Commonwealth Government of the Philippines from 1935 to 1941. The hotel was already more than two decades old back then, and the general commissioned Architect Pedro Luna, son of Juan Luna, to construct a penthouse suite for him, his wife Jean, and his son Arthur on the building's fifth floor.
General MacArthur was given the honorary title of "General Manager," to balance out the cost of his suite. He actually attended monthly meetings and became involved with the hotel management.
MacArthur Suite was refurbished to replicate the original design of the family's home at The Manila Hotel. It has a master's bedroom with a dressing room, a guest room with twin beds, one powder room, two bathrooms with Bulgari amenities, a study room, a dining table for 10, and a fully equipped kitchen. Guests also get 24-hour butler service and access to the Executive Club. The suite's best feature is the view of Manila Bay's famous sunset.
The chairs in the study are from the time the suite was still being used by MacArthur
The Manila Hotel is at One Rizal Park, Ermita, Manila City. Rates for MacArthur Suite start at P400,000. To book, contact (02) 8527-0011 or e-mail [email protected]