A trusted name in the Manila dining scene, The Manila Hotel's Red Jade Restaurant transforms traditional Chinese cuisine into intricate modern-day culinary marvels. It is quintessentially Chinese fine dining, where the stateliness of the interior continues on the plate. Red Jade serves authentic Chinese cuisine comprising perennial favorites, fresh seafood and delicately handcrafted Dim Sum.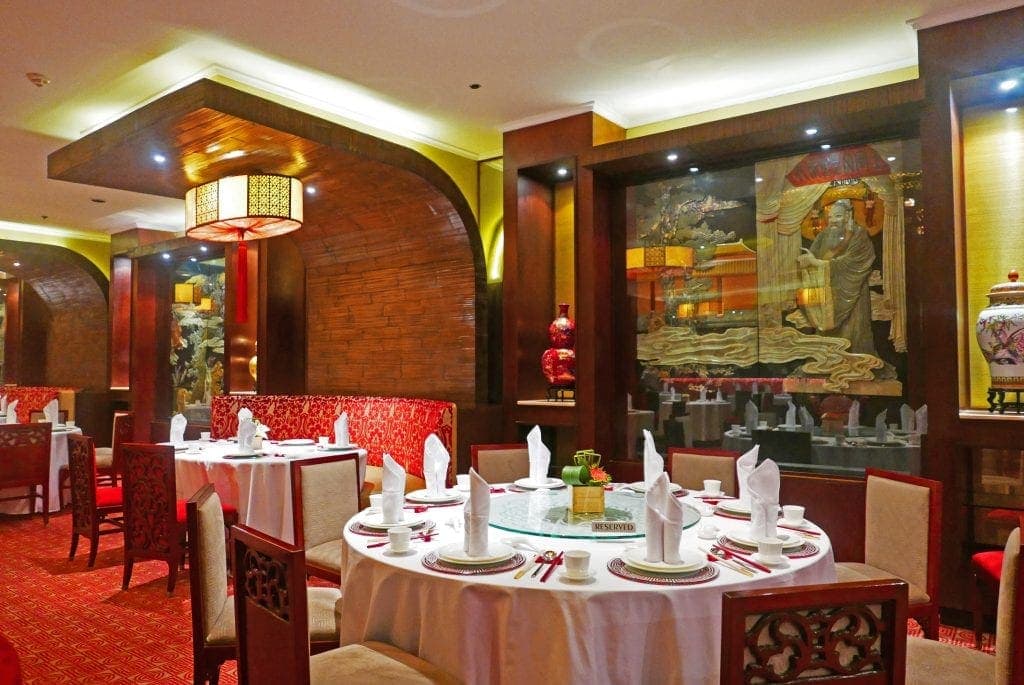 Sink those chopsticks and take delight in Red Jade's dimsum menu, which includes classic favorites such as steamed pork and shrimp siomai, steamed shrimp dumpling "hargao," steamed xiao long bao, pan-fried radish cake "bi fung tang" style, steamed red bean, chestnut bun and pan-fried taro cake sausage.
Whether braised or soup, our  signature dishes attest to our supreme devotion to serve only the finest meals. Diners can enjoy an enticing multi-course menu amid a distinctively sophisticated setting. Start off a delectable meal with various appetizer and barbecued specialties such as Red Jade's five-dish combination, suckling pig combination, roasted suckling pig and dig into our roasted Peking duck, which can be served three different ways, Hong Kong-style roasted pigeon, cold prawn salad and marinated jellyfish with chili paste, century eggs and ginger pickles. Also experience the restaurant's superb selection of bird's nest abalone and sea cucumber dishes, as well as traditional hearty soups.
Other delectable choices in the menu are poultry, pork and beef dishes, vegetables and vegetarian selections, rice, noodles and desserts – truly distinctively special and authentic Chinese cuisine. With flavor-led cooking that brings to life the best of Chinese cuisine, Red Jade provides a world-class contemporary dining experience.
Red Jade is NOW OPEN! Reserve a table now and try amazing dishes in our menu with family and friends!
*Picture shown is for illustration purpose only.
This beautiful restaurant, with its one-of-kind decor of full jade murals, is always the perfect setting to enjoy our amazing Chinese cuisine.
*Dress Code: Casual Wear (Housewear, gym, swimwear, undershirts, revealing outfits and slippers are discouraged.)
Operating hours: 11AM-3PM, 6PM-10PM daily
For reservations and inquiries, please call the restaurant reservation information center at (632) 8527 0011 or email [email protected].
For reservations and inquiries, please call the restaurant reservation information center at (632) 8527 0011, (632) 5301 5500 or email [email protected].