The Manila Hotel, renowned for its culinary excellence, joyfully greets the month of October with a selection of dining promotions tailored for its valued clientele.
A Celebration of Beers and Brews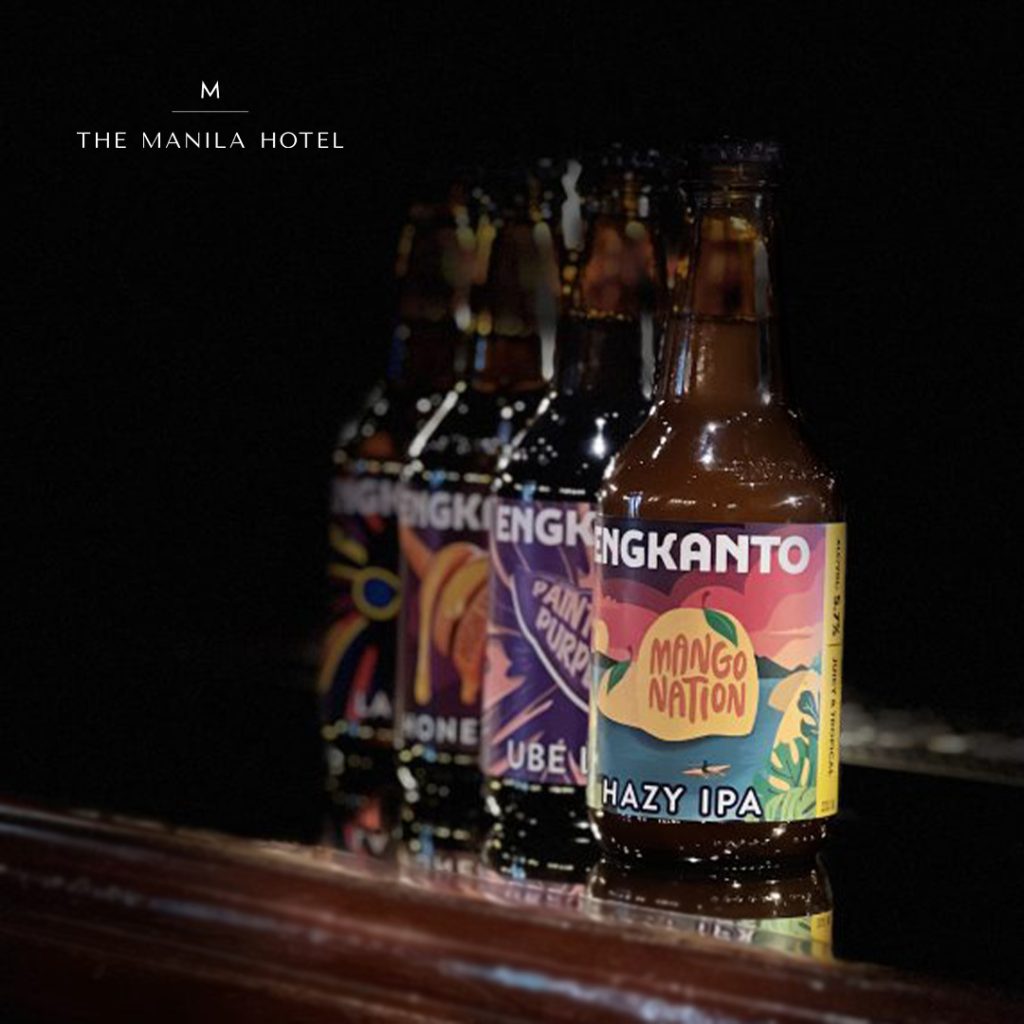 Beer enthusiasts and connoisseurs can partake in a month-long merriment featuring handpicked beers and brews. Ranging from classic lagers to artisanal craft brews, the selection guarantees there's a beer to cater to every palate. Brands on showcase include San Miguel Light, Pale, Super Dry, Cerveza Negra, and Premium Malt; and Engkanto Lager, Honey Ale, Ube Lager, Mango Nation. Available at the Lobby Lounge, Tap Room, and Pool Bar.
Spooky Confections for Halloween
The Delicatessen presents an assortment of handcrafted confections that reflect both the spooky and sweet aspects of this enchanting holiday. From cookies and cupcakes adorned with ghostly figures to pumpkin lollipops and chocolate-dipped strawberries—these treats are crafted to delight not only kids, but also those who remain young at heart. These sweet bites are available at the Delicatessen from October 15 to November 2, 2023.
All Treats No Tricks for the Kids
In the spirit of Halloween, The Manila Hotel has a special treat in store for the little ones. Junior guests dining at Café Ilang-Ilang, Lobby Lounge, Red Jade, or Champagne Room on the evening of October 31 will receive complimentary Halloween goodies.
Sweet Symphony: Mango Sponge Cake with White Chocolate and Almonds
Guests can indulge in our featured cake this October—a delicious confection with luscious layers of mango sponge cake, white chocolate, and crunchy almonds. Available at the Delicatessen for everyone's enjoyment until October 31, 2023.
M Takeout's Fresh Offerings
The acclaimed takeout service of The Manila Hotel unveils its latest menu, offering its patrons a new variety of dishes that they can enjoy from the comfort of their homes or workplaces. The highlight of the menu is the introduction of new dishes for Solo Meals & Rice and Noodle Bowls, created to a wider range of tastes and preferences.
Solo Meals encompass a range of cuisines including Filipino, Chinese, Italian, Korean, Japanese, and Halal. Each meal is thoughtfully paired with an assortment of proteins, carbohydrates, sides, and dessert, ensuring a well-rounded and satisfying dining experience.
The Rice and Noodle Bowl selection is equally impressive, featuring White Chicken with Ginger Sauce, Spaghetti Amatriciana, Beef Ho Fan Noodles, Penne Pasta Pomodoro, to name a few.
A Holiday Prelude: Festive Merienda Especial
As the holiday season approaches, take pleasure in The Manila Hotel's Festive Merienda Especial—an assortment of French pastries, mini sandwiches, and all-time favorite Filipino delicacies, complemented by a selection of tea, coffee, or the hotel's signature hot chocolate. Available from Monday to Sunday at the Lobby Lounge from 10:30am to 6:00pm.
To know more about these offers, please call +632 8527-0011 or +632 5301-5500, email [email protected], or visit www.manila-hotel.com.ph.