Culture section Published by Spot.ph
November 12, 2021
By Patricia Baes
These are the best places to take your friends and family!
With all the hard work you've done this year, we say you totally deserve a reward—and nothing screams "treat yo' self" like a trip to a good buffet! There's the wide variety of dishes, for one, which means you can go for just about whatever your heart (and stomach) yearns for under one roof; and then there's the eat-all-you-can factor which means you can go ham on as much as you can handle—for the duration of your meal, anyway. But the quality of the food is every bit as important as quantity, and if you're looking to have a memorable experience that's more than just about gorging for the heck of it, these excellent buffets have you covered.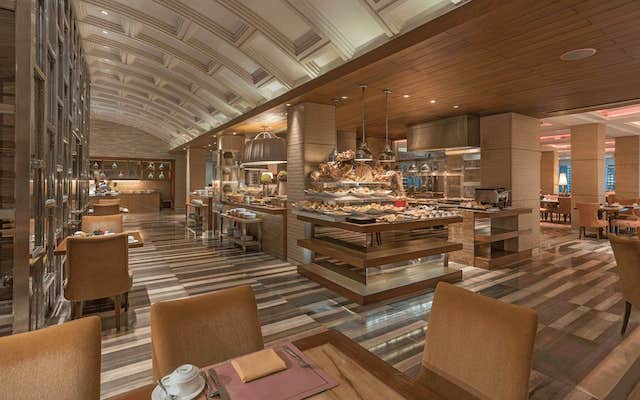 An institution at The Manila Hotel, Café Ilang-Ilang lets you fly around the world by flavor as they've got quite the selection spanning many different cuisines. We're talking freshly baked breads, well-balanced sushi rolls, succulent meats from their carving stations, vibrant green salads, and more! You can dine in for lunch or dinner every day, and rates start at P2,795 per head for lunch from Mondays to Saturdays. They also hold themed dinners—think surf & turf on Thursdays, seafood on Fridays, and American eats on Saturdays.
Café Ilang-Ilang is at The Manila Hotel, 1 Rizal Park, Ermita, Manila. For more information, check out The Manila Hotel's Facebook page.