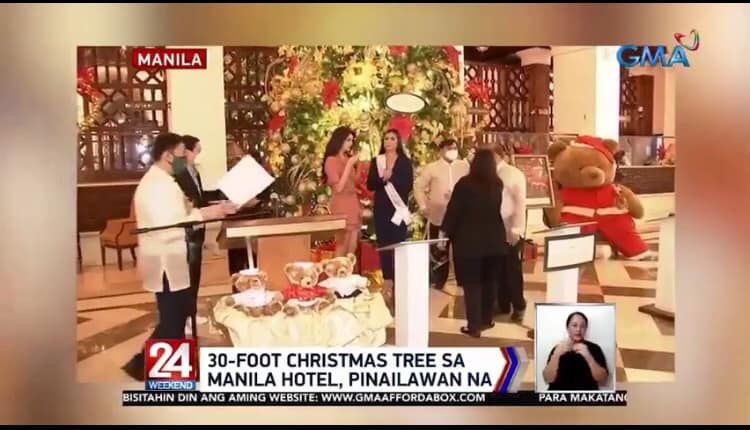 GMA-7's 24 Oras Primetime news program featured the country's premier and historical hotel, The Manila Hotel as it lights up its 30-foot giant Christmas tree ushering the start of the holiday season.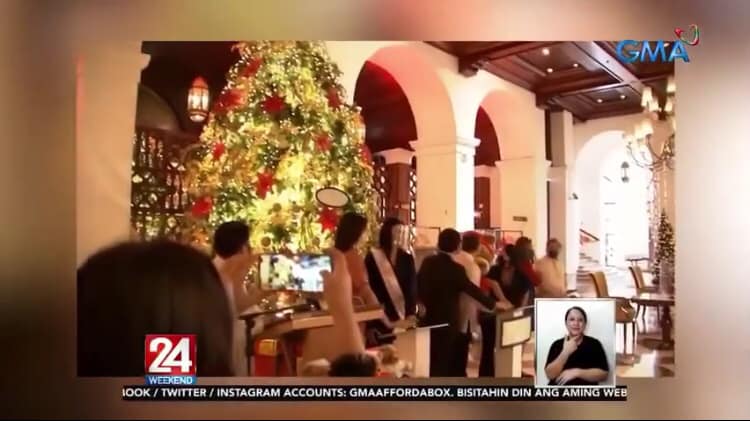 Joining The Manila Hotel president Atty Joey D. Lina in lighting up the tree as guests of honor were Department of Tourism Assistant Secretary Woodrow Maquiling Jr., and lovely ladies, Mutya Pilipinas 2021 Miss Tourism International Keinth Jensen Petrasanta, and Mutya Pilipinas 2019/2020 Miss Tourism International Cyrille Payumo.
The tree lighting ceremony is also a backdrop to The Manila Hotel Christmas campaign launched on the same day.
The "Heart of Gold" holiday fundraiser, following the golden theme at the lobby, aims to raise funds for the House of Refuge, a DSWD-recognized level 3-accredited organization providing residence, programs, and services for abandoned, neglected, and orphaned children.
From Nov. 5 to Dec. 30, 2021, for every purchase of The Manila Hotel's Willy the Bear® stuffed toy, the hotel will donate proceeds to the House of Refuge Foundation.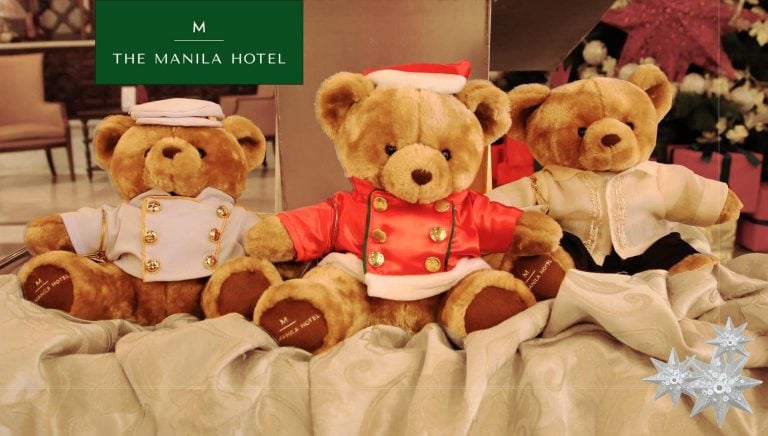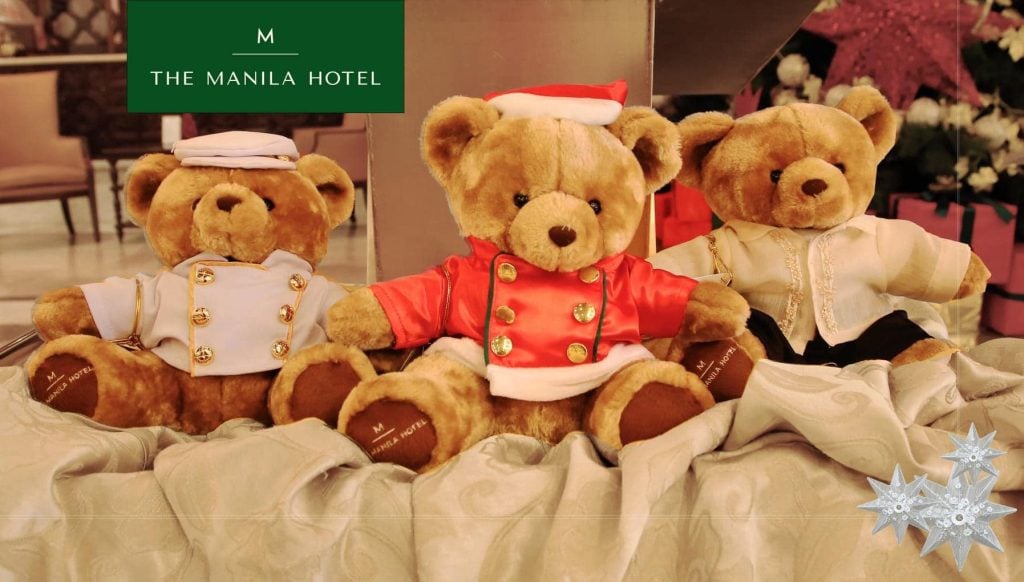 The Manila Hotel hopes the funds raised would provide for the children's needs throughout the next year and bring them joy despite the pandemic. The "Heart of Gold" holiday fundraiser is the hotel's appeal to its valued guests to open their hearts as well to these children.
Despite the challenges, most people will likely buy gifts for their kids or loved ones, and this campaign encourages them to consider the Willy the Bear® stuffed toy as a gift to spread the love around to more people.
Available at The Manila Hotel's M Gift Shop (11 am to 7 pm), via the operator at 8527-0011, and soon over the hotel's website www.manila-hotel.com.ph, Willy the Bear® comes in three versions: Willy the Bear® Bellman (white outfit), Willy the Bear® Santa (red outfit), and the Limited Edition Willy the Bear® in Barong.